An Art Affair Fundraiser Thursday, October 13, 2022 - 5:00 - 8:00 PM Presented by Belmont Village Senior Living Tickets are $65 Save the Date To register: Pay by check or make an online donation and note "Art Affair" in designation line

Register for Tickets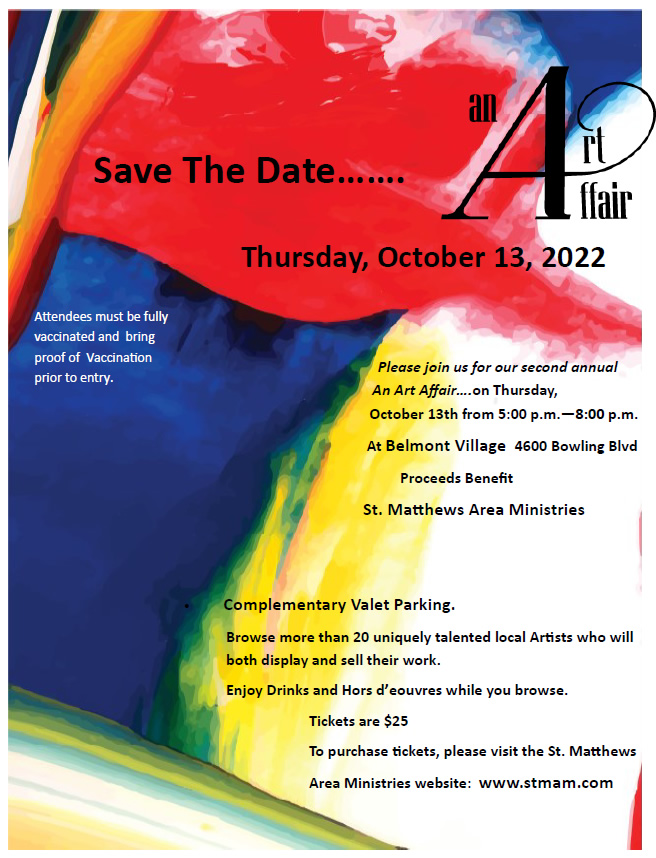 Would you like to showcase your work and support a good cause? Our 2nd annual An Art Affair Art Show benefiting St. Matthews Area Ministries (St. MAM). Please email us at julieabbott@stmam.com.