What We Do
---
St. Matthews Area Ministries was born out of a desire and motivation to provide assistance through various forms of support, problem solving, and solution-oriented approaches. The organization has evolved through its years of existence, developing new programs often more suited to the times and needs. More information is available about various forms of 'service' by visiting the SERVICE option in the above menu or click here.
Assistance can be understood in more specific approaches taken through St. MAM to address human needs. Among these are:
---
Financial Assistance: Rent, Louisville Gas & Electric, & Louisville Water
Food Pantry/Dare to Care Site
-St. MAM Pantry, Dare to Care, USDA Commodities, Fresh Produce & Bread are available monthly.
-Gluten Free/Organic Pantry is available monthly.
Senior Commodities (CSFP): Available monthly to those who are 60+ & income qualify.
Home-Bound Delivery: Monthly food delivery for those individuals unable to come in and utilize the St. MAM food pantry.
Early Essentials for Infants & Toddlers: Diapers, wipes and gently used clothing sizes Newborn - 6 available monthly. (Other items, if available.)
School Supplies: Collected year round and distributed during the first week of August. (Items will continue to be passed out year round, if available.)
Seasonal Assistance: Holiday Baskets distributed for Easter & Thanksgiving. Hams only at Christmas.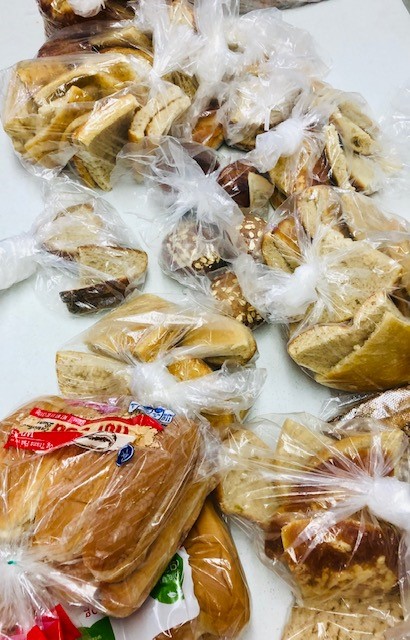 Our History Traces Back to 1972.
St. MAM was founded in 1972. This was a joint venture of three neighboring churches on Browns Lane (Beargrass Christian, Harvey Browne Presbyterian, and St. Matthews United Methodist). Three laymen and the senior pastor of each church were instrumental in forming St. MAM. This included Dr. Orson Smith (St. Matthews United Methodist), Norm Wilson (Harvey Browne Presbyterian), and Don Henry (Beargrass Christian Disciples).
Emergency Assistance Is On The Way
If you or someone you know is in need of assistance, call our Emergency Assistance line at
502-893-0205
or email Sarah Banks, Director of Family Services at
[email protected]
.